Catering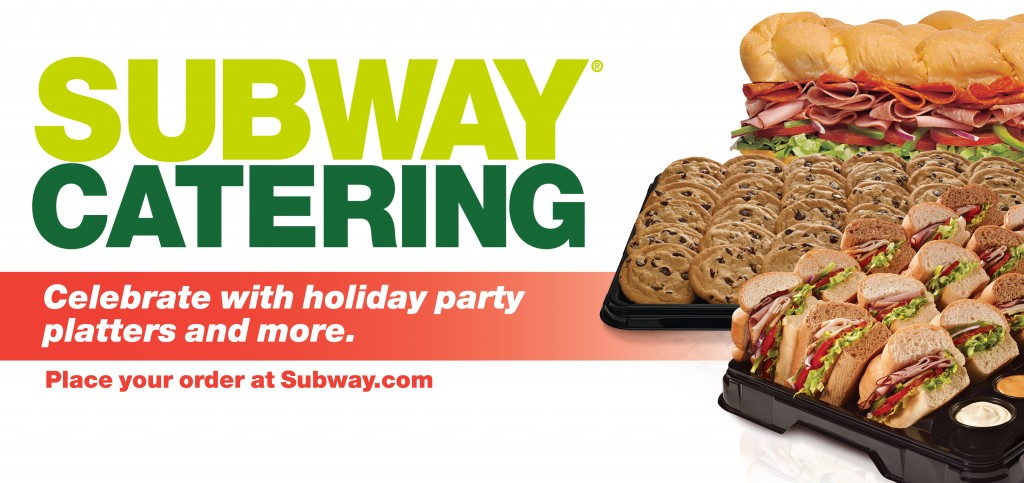 Invite us to your next meeting or party! Call or order online from one of our convenient locations.
SUBWAY to GO Meal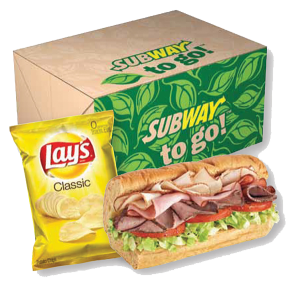 Perfect for business meetings, picnics an more. Our box lunches include a regular six-inch or footlong sub, chips and a cookie. (Minimum order of 8 box lunches.)
SUBWAY to GO Meal
$6.00 each per 6-inch
$8.00 each per 12-inch

Sandwich Platters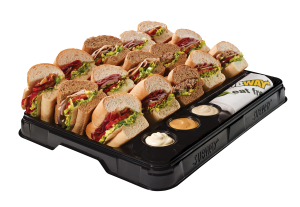 A delicious assortment of regular footlong subs cut into four-inch* portions. We recommend two portions per person.
SUBWAY FRESH FIT Platter – $34
FLAVOR CRAVER Platter – $34
CLASSIC COMBO Platter – $34
Customize your own Platter – $34
Toppings Platter – $10
Giant Subs

Our giant Subs serve four to six people per foot. Available in lengths starting at three feet.*
3′ – $42.00
6′ – $84.00 
Cookie Platters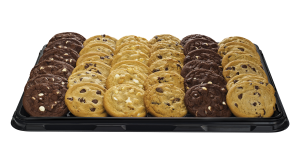 Freshly baked and the perfect complement to our giant Subs and Sandwich Platters.
Cookies by the dozen – $6.00

Ask Your Sandwich Artist for Details
Advance notice may be required for catering items.
* Length is an approximation, actual length may vary.